Issue
When Establishing Pension, the tax free percentage is lower than I expected. Why?
Example:
The tax free is $126,319.96, but I was expecting $142,287.82.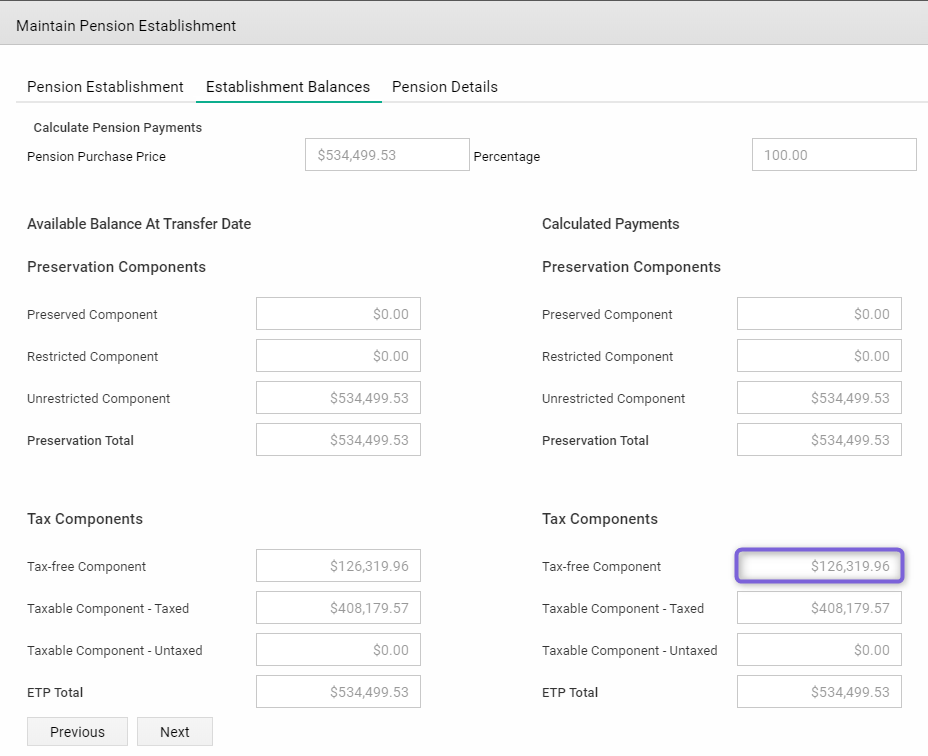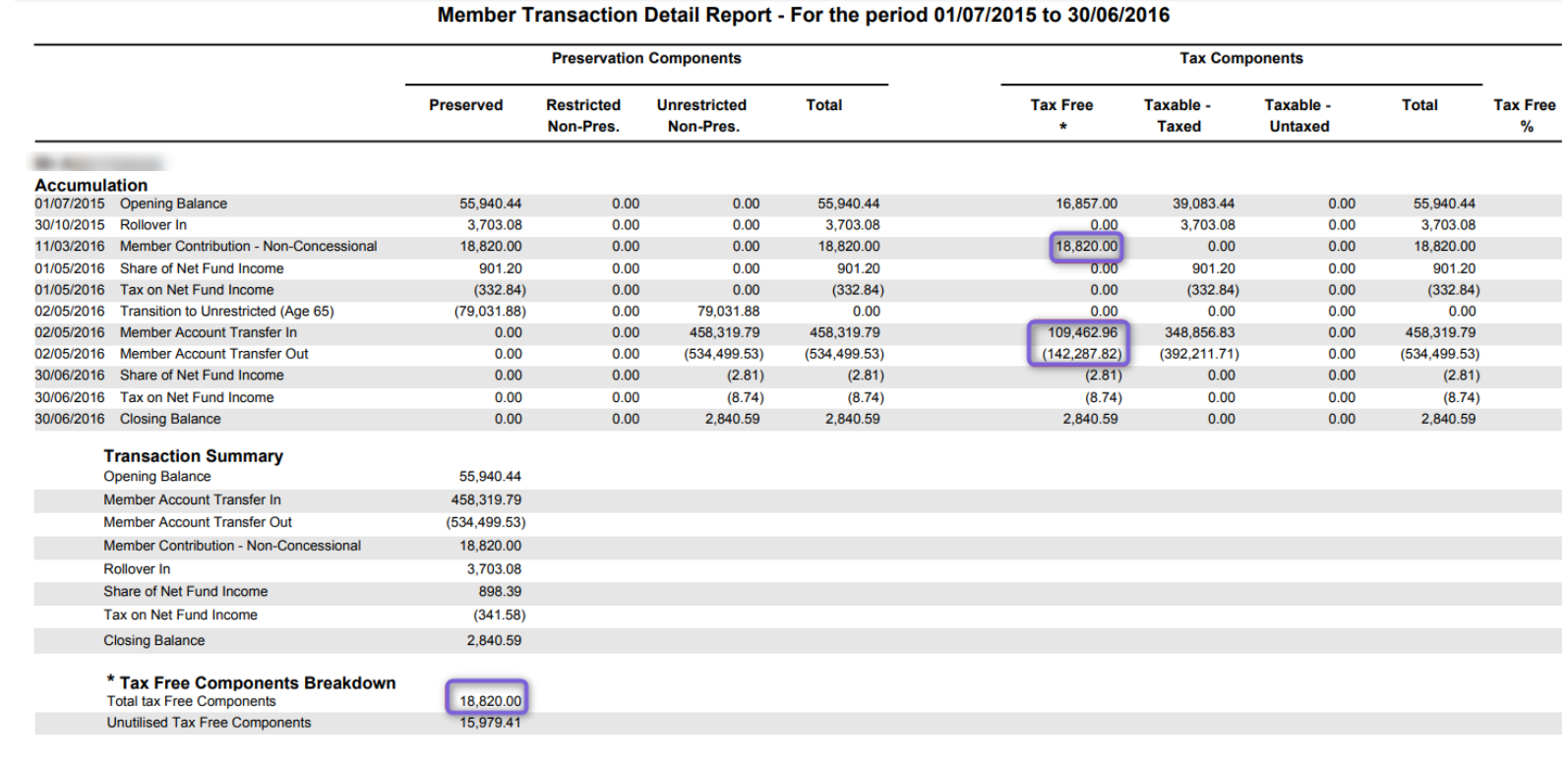 Cause
There are Unutilised Tax Free Components which are carried from the previous year.
Refer to knowledge article, Member Transaction Detailed Report - Unutilised tax-free component - Allocated losses and expenses for further information.