Issue
Transaction Rule was created for Cash in transactions for Bank Interest. When the transaction rule is run, it doubles up Cash in. Why is this happening and how can I stop the amount being doubled?
Explanation
If this transaction rule is for a Cash In transaction, then it must be entered in the field "Classify as" as an Income event, not an expense event.
Example
Transaction Rule has been classified as 'Bank Interest Paid' instead of 'Interest Received'.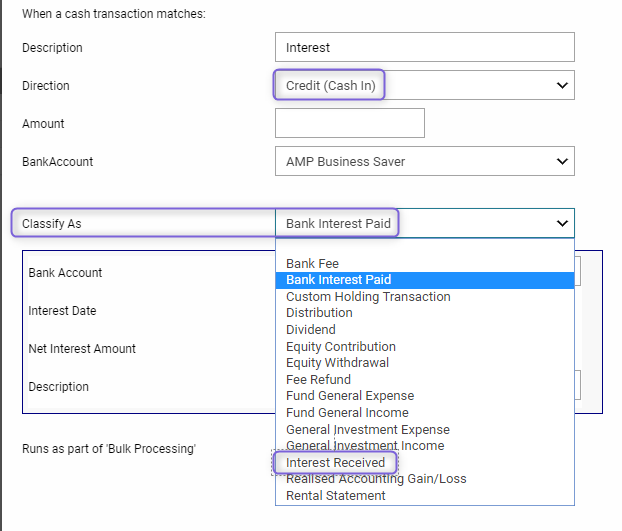 this makes the journal entry:
Dr Cash In
Dr Bank Interest paid
leaving the Credit side as unmatched.