Issue
How do I process foreign tax withheld on disposal of a foreign security?
Resolution
Class currently does not support the <foreign tax credits> field within listed security or unlisted security disposal events.
The workaround is:
Step 1:
Navigate to Fund Level > Transactions > Fund Income > General Investment Income
Select Income Type as foreign income
Select the Investment Account
Select Investment Income Type
Click Submit.
Example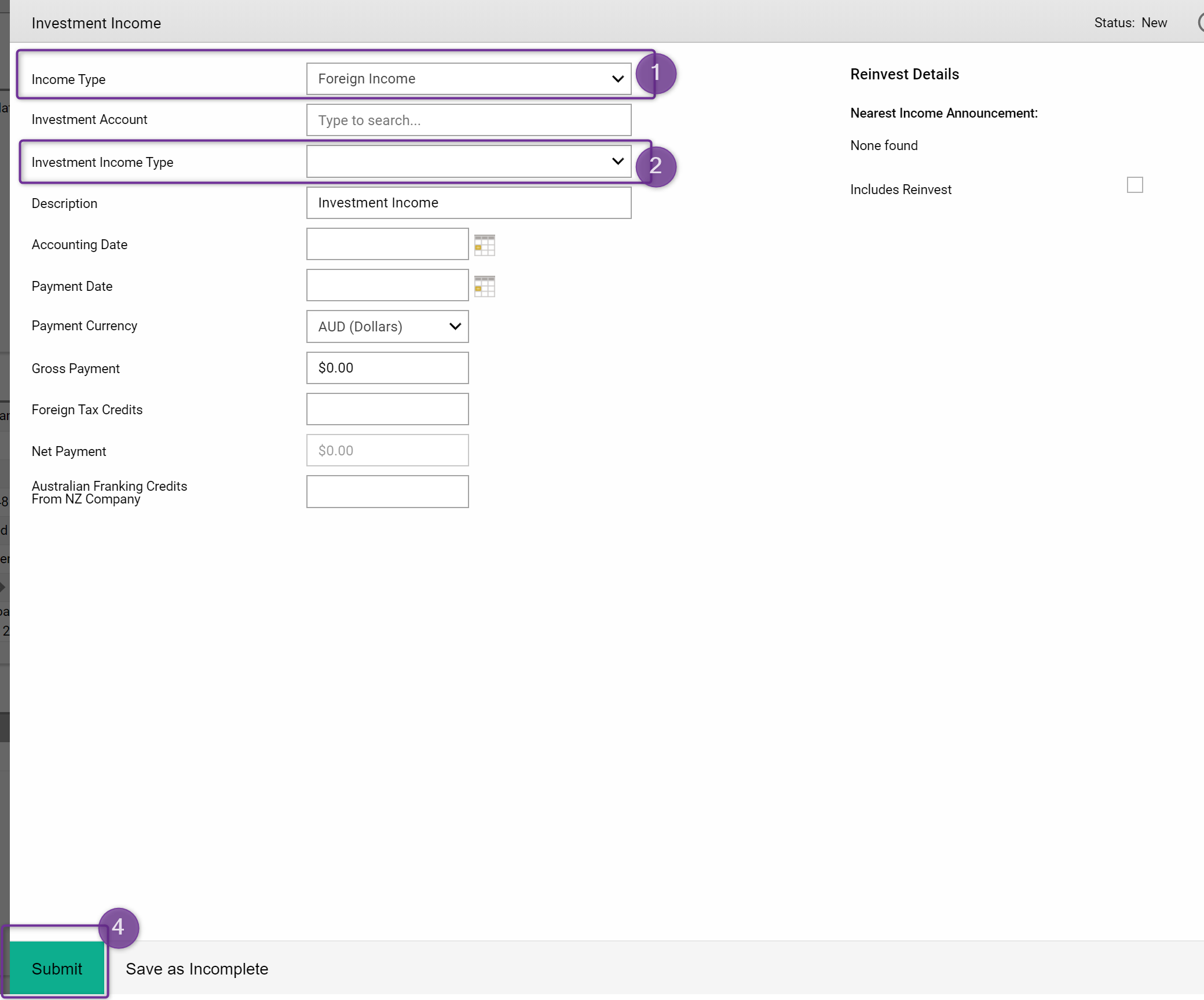 The event processed above will then trigger a debit event in the match transactions screen.
Step 2: Process a sale of the security disposal to reflect the total proceeds
Step 3: Match 1 and 2 above first.
The partial balance remaining in the business event credit side should be matched to the disposal proceeds received in the bank account
Step 4: Run Statement of Taxable Income Report or Annual Tax Return to ensure the foreign tax credit is applied as a tax offset.
You may enter the total Foreign Tax Credits in the above event. Refer to FAQ - How does Class deal with Foreign Income Tax Offset?