Issue
When running a Period update the following error occurs: "A quantity adjustment for XXX on XX.XX.20XX cannot be matched".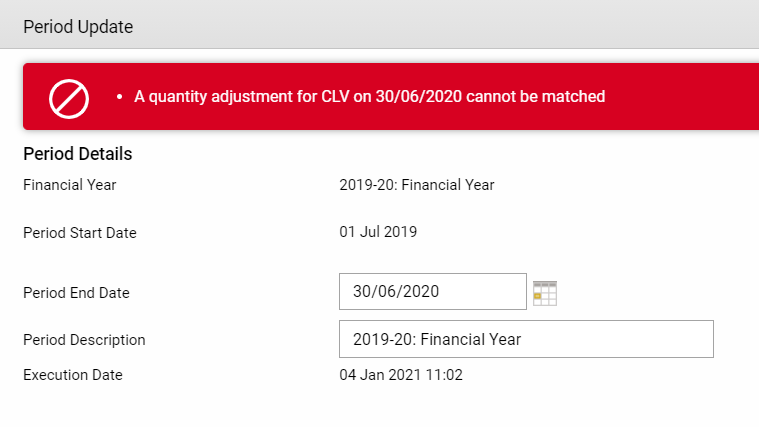 The event mentioned is a Split / Consolidation event.
Cause
This happens when there are cost base adjustments or disposal events in the same financial year as the split / consolidation but prior to the split/ consolidation.
Class tries to match all disposals, cost base adjustments, and split/ consolidation at the same time, therefore it is unable to determine the correct quantity as at the split / consolidation date.
Resolution
We need to match those parcels prior to split consolidation manually for Class to proceed.
Navigate to Fund Level > Periodic Processing > Maintain Parcel Matches
Choose the relevant security

Click Edit next to the unmatched disposal or cost base adjustment event that happened prior to the split / consolidation
Tick the purchase you want to match against
Click Save.
Repeat Steps 1 to 4 for all unmatched disposal / cost base adjustment events which occurred prior to the split / consolidation