Issue
Why is the Wesfarmers Limited (WES) share price in Class different to the price in Yahoo Finance & ASX?
Cause
The share price has two categories:
The share prices in the Class system are unadjusted.
An adjusted closing price is a stock's closing price on any given day of trading that has been amended to include any distributions and corporate actions that occurred at any time before the next day's open. The adjusted closing price is often used when examining historical returns or performing a detailed analysis of historical returns. It is particularly useful for plotting graphs, but they are not necessarily good for valuation purposes.
Both Yahoo Finance and ASX show the adjusted price which is adjusted for dilution factors.
Note: A dilution factor is a numerical figure that is used to adjust "per share" indicators and ratios for items such as bonus issues, rights issues and reconstructions (i.e. issues that dilute the existing capital base).
There was a restructure that happened for the Wesfarmers demerger of Coles, implemented on 28 November 2018. Those adjusted prices have taken into account the valuation for Coles entities. The ATO Class Ruling has confirmed the valuation is roughly 29% vs 71% split between Coles and Wesfarmers and this was retrospectively reflected in the Wesfarmers prices.
Unadjusted price from Morningstar: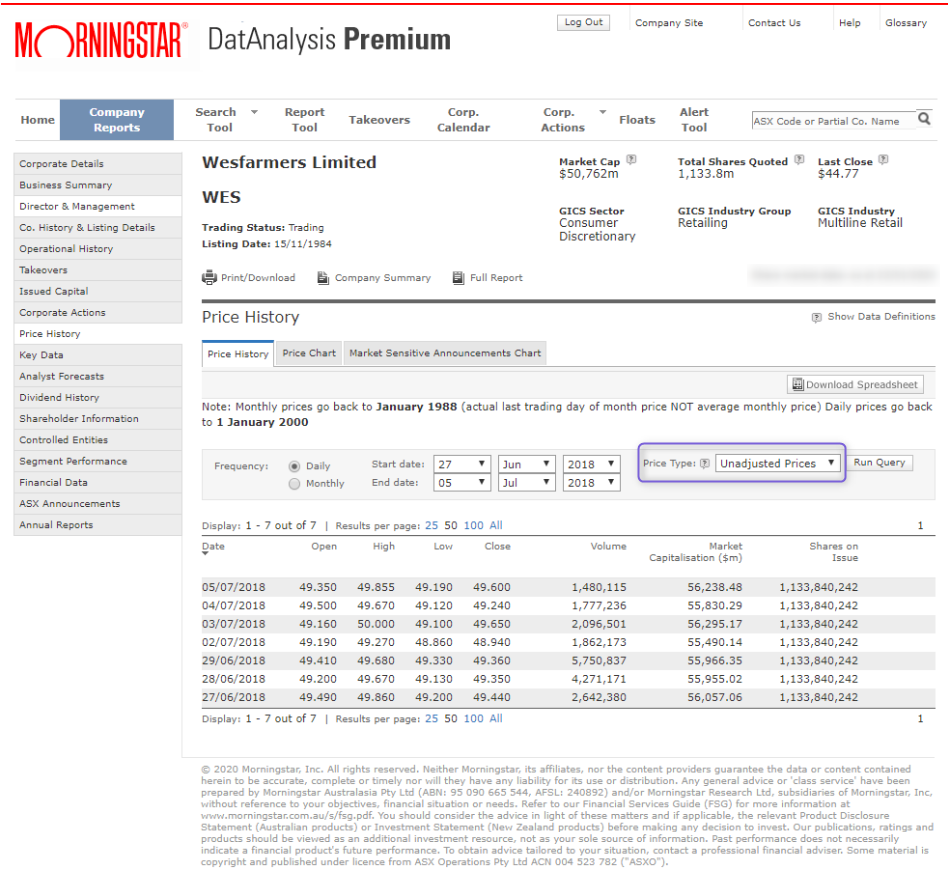 Share price in Yahoo Finance: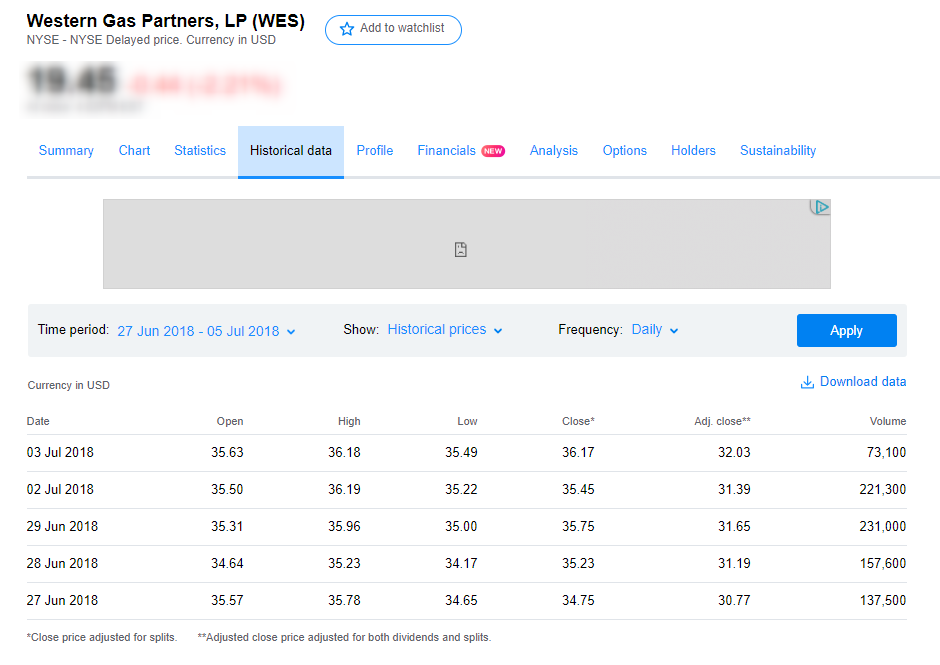 Adjusted price from Morningstar: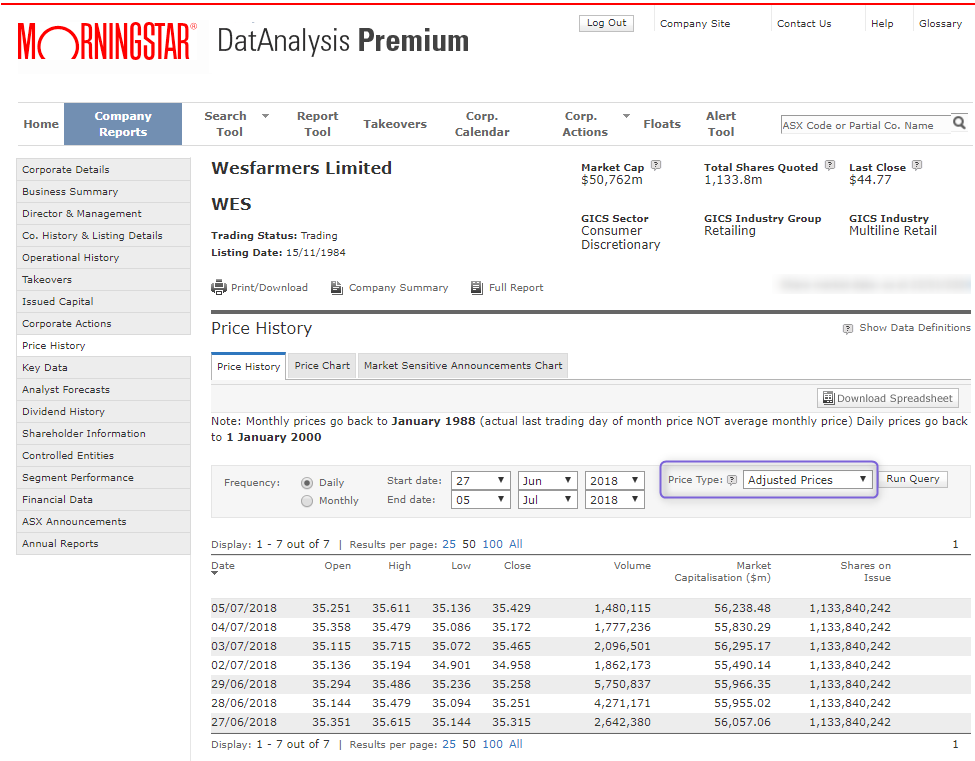 Resolution
You may choose to manually change the share price in Class to comply with Yahoo Finance or ASX.
To update the share price, refer to How to update the security price in Class to match Yahoo Finance or ASX?