Issue
As the Trustee and Member of my SMSF, I want to transfer funds In/Out from my Industry fund to/from my SMSF. I have been told my Electronic Service Address (ESA) smsfdataflow is no longer a valid Alias for SuperStream purposes.
Resolution
smsfdataflow is a valid ESA for SMSF's that are on the Class software. If you have received a message, email, or communication that suggests otherwise, here are the steps to confirm smsfdataflow is a valid Alias.
ATO website includes ESA Alias table link confirming smsfdataflow is valid until 31/12/9999.
Class is a registered Messaging Provider with the ATO link.

The Tax Agent of the fund can view the Electronic Service Address Alias on the Tax Portal.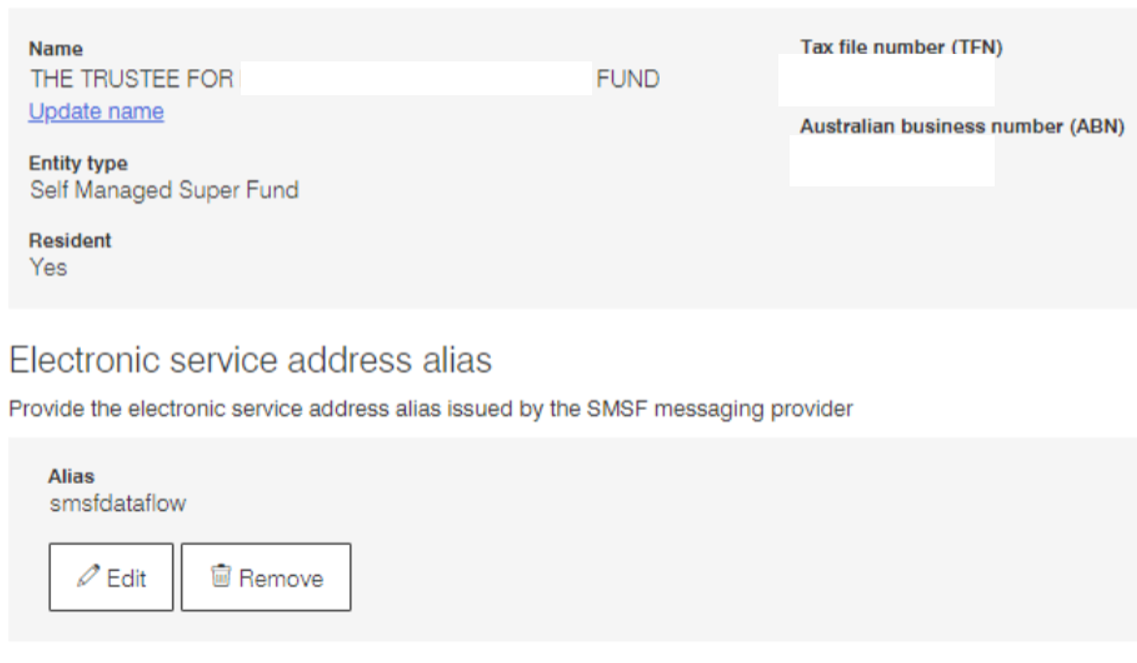 A SuperStream Letter can be printed from Class
Navigate to Fund Level > Reports > Run Reports > SuperStream ESA Notification > with Fund Name and ABN an ESA smsfdataflow
The ATO has taken precautions to not identify the ESA to the public to avoid any misuse on the Messaging Provider site.
Ensure that the SMSF is active on Class to benefit from the complimentary ESA, smsfdataflow for contributions and SuperStream purpose. Your fund administrator can confirm your SMSF is active on Class.