This article will detail how to process a term deposit rollover. In this scenario there are no cash proceeds, instead at maturity the term deposit is fully reinvested into a new term.
Set up a New Term Deposit Account
Process a Term Deposit Redemption event for the maturing deposit
Process a new Term Deposit Acquisition event for the new term deposit
Go to the Match Transactions screen and select both events
Select both the acquisition and redemption transactions by ticking the boxes
Click on Match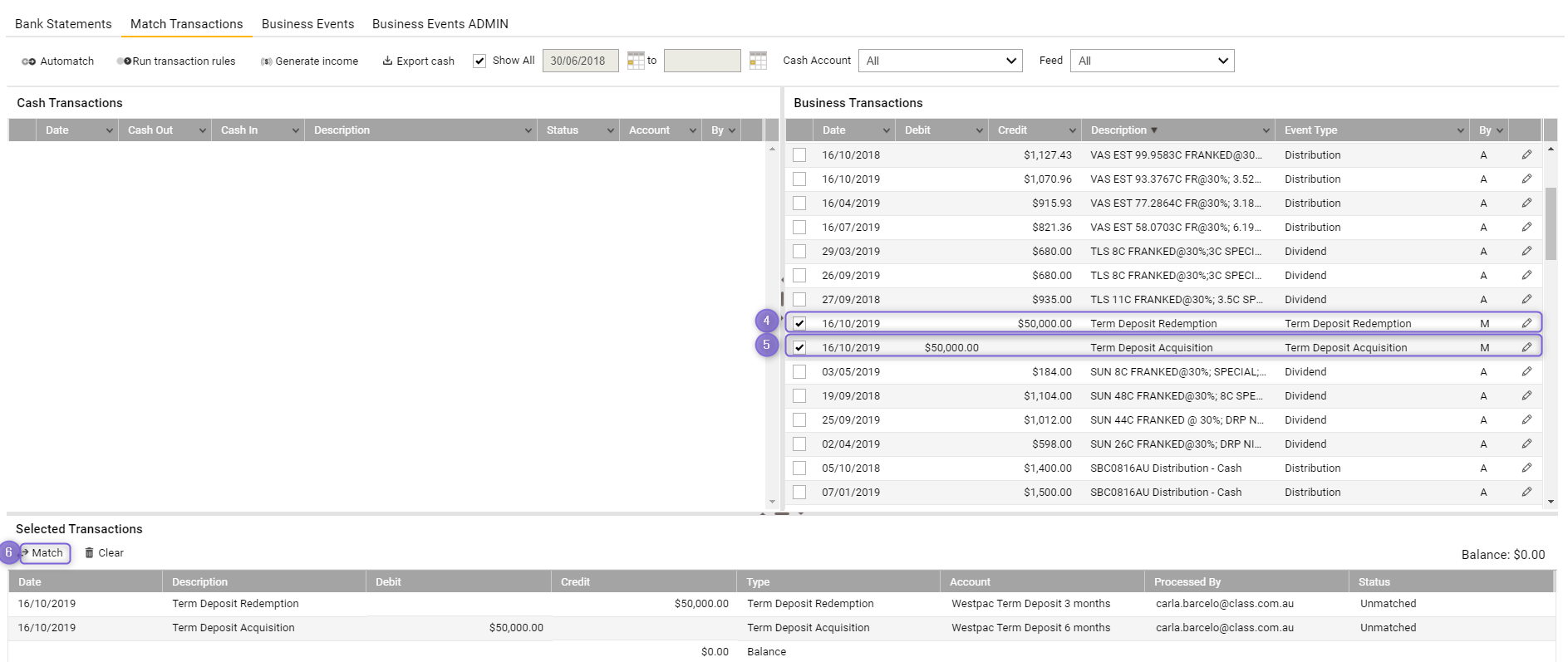 What's Next?
Learn how to process a Term Deposit - Interest Received