Issue
I have entered Foreign Withholding Tax in the Distribution - Tax Statement event, however, it is not showing up on the Annual Return. How can I get it to flow through to the Annual Return?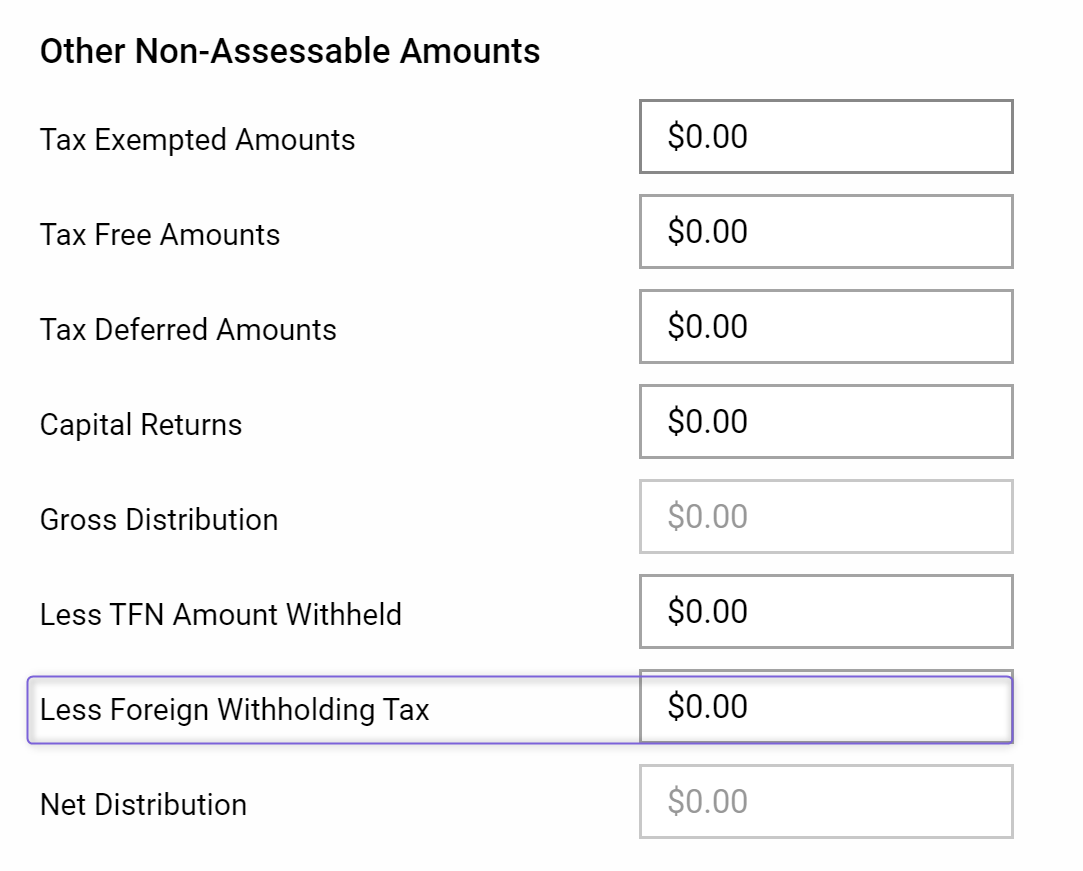 Cause
The "Less Foreign Withholding Tax" in the Distribution - Tax Statement field is a balancing item which will not flow into the Annual Return.
Resolution
To resolve this issue, enter the Foreign Withholding Tax amount in the Distribution - Cash event.
Navigate to Fund Level > Transactions > Fund Income > Distribution - Cash
Enter the Foreign Withholding Tax into the Foreign Withholding Tax field


The Gross Payment will be increased by this amount.
The Net Payment will remain the same - this should have already been matched with the Cash-In Transaction.
After running the Period Update, the foreign withholding tax is then mapped to level H2 in Section D of the annual return.