Introduction
Class can import a range of bank specific formats as listed below.
Class also supports the industry standard QIF format (developed by Quicken) this format is widely available as a download option on most online Banking Systems.
If you do not see support for the specific Bank Account type you wish to load then you should ask the account holder to provide you with the generic QIF format.
If you have received a CSV, or other format that is specific to a bank and is not listed below , you may be able to load it, with a little bit of reformatting, via the

Class Excel Transaction Loader.
Loading Generic QIF Format Bank Files
When importing the generic QIF file, you need to select the source as 'All Banks' from the drop-down list with the applicable date format.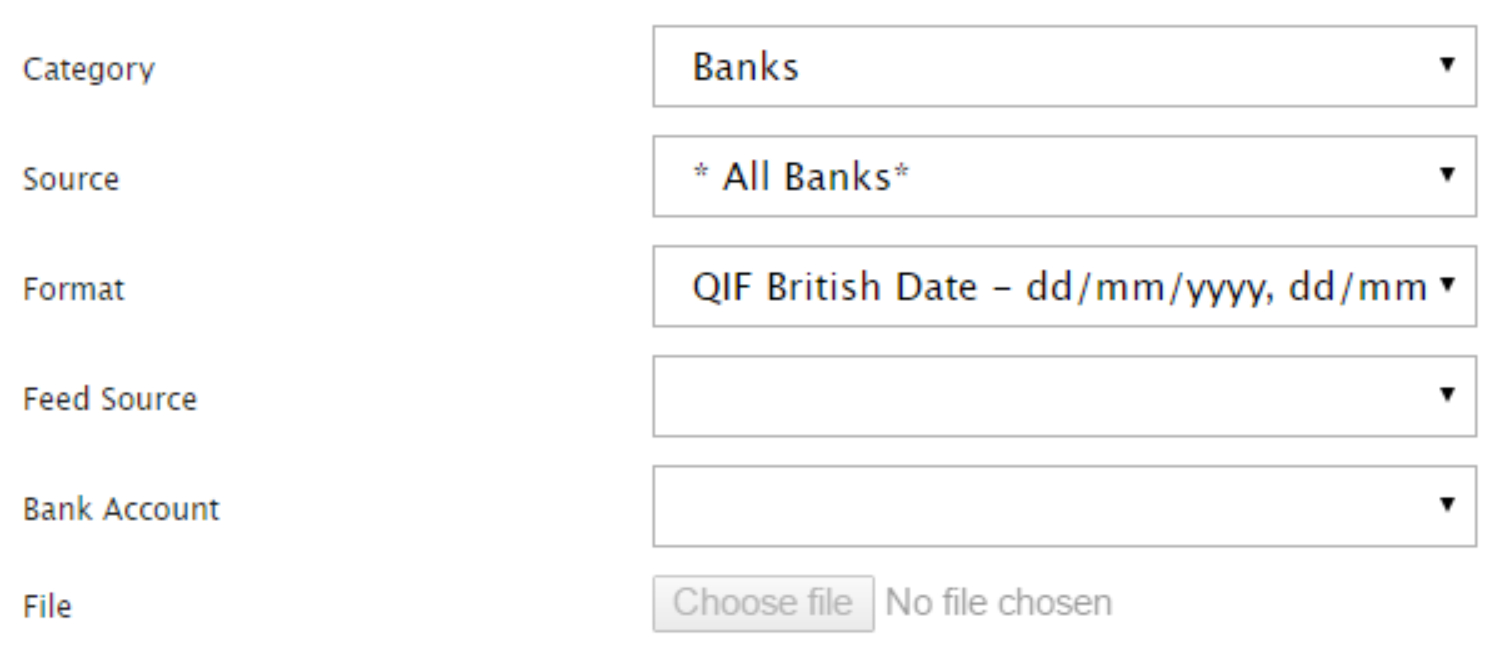 Loading Specific Bank Files
Below is a list of specific bank files that can be manually uploaded into Class.