The capital movement event is only available for Trusts with a unitised trust type. This event is used to record Capital Return or Capital Call for unit holders.
Navigate to Fund level > Transactions > Equity Transactions > Capital Movement
Select the Capital Movement Type
Select the Beneficiary Account
Enter Date of transaction
Enter Gross Amount
Enter Description (required)
Click on Submit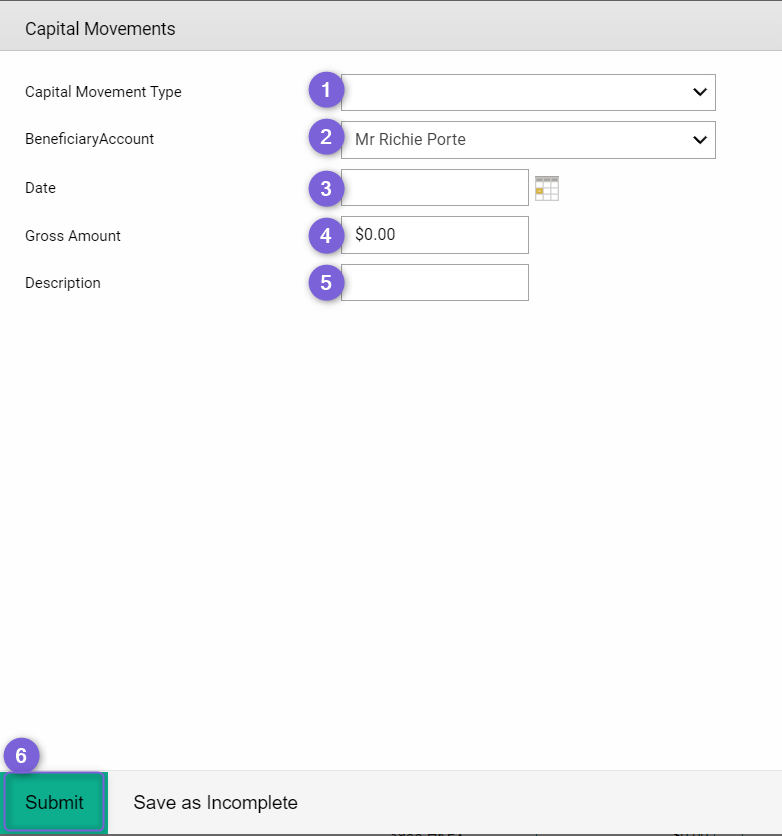 This event will show on the Notes to Financial Statements as Capital Return or Capital Call.