Issue
How to reflect Traditional Security losses as a deduction in the SMSF Annual return in Class
Resolution
The following steps will allow you to take up Traditional Security losses allocated to Non-deductible Expense in Annual Return
Worked Example
For this fund, there is a total of $500 in Traditional Security losses, and the Actuarial Percentage is 50%.
Currently, the Annual Return, Section C would have $250 sitting under Section C > Other Amounts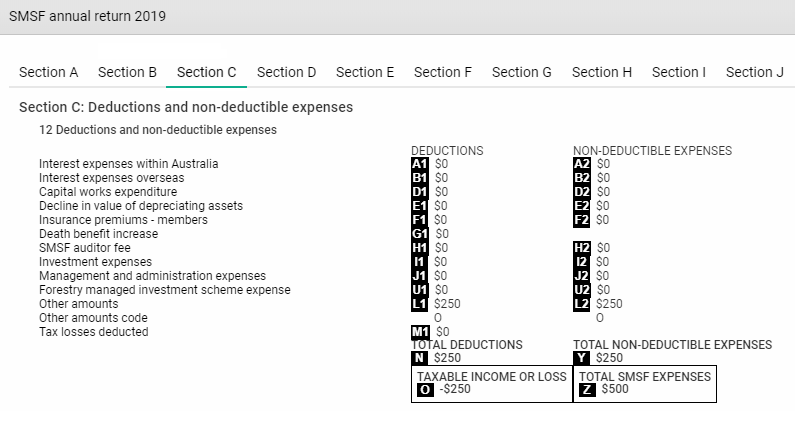 Create a New Income/Expense Type
Navigate to Business Level > Settings > Investment Expense
Create a new Income/Expense Type. Note the GST Category, Tax Deductible and Tax Return Label settings.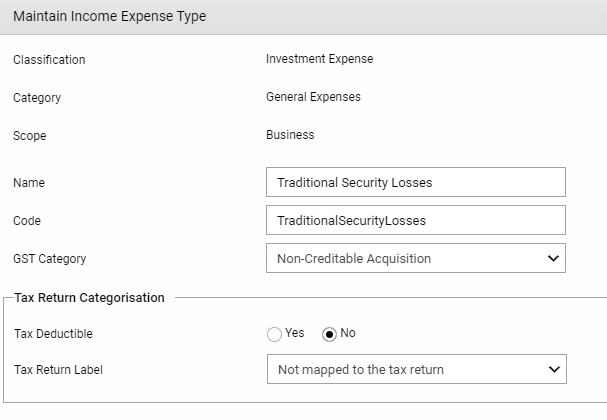 Process a Negative Non-Tax Assessable Event
Navigate to Fund Level > Transactions > Fund Expense > General Investment Expense
Create a business event with a negative $250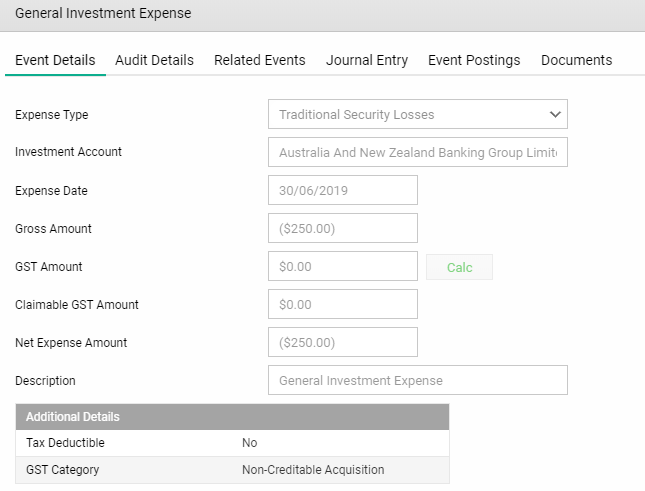 Change the Income/Expense Type
Navigate to Business Level > Settings > Investment Expense
Select the expense account created in Step 1 and change Tax Assessable to "Yes"
Select "L1 - Other Income" for Tax Return Label
Select "Not Appointed" for Pension Apportionment Method


Process a Positive Tax Assessable Event
Navigate to Fund Level > Transactions > Fund Expense > General Investment Expense
Create a business event with a positive amount of $250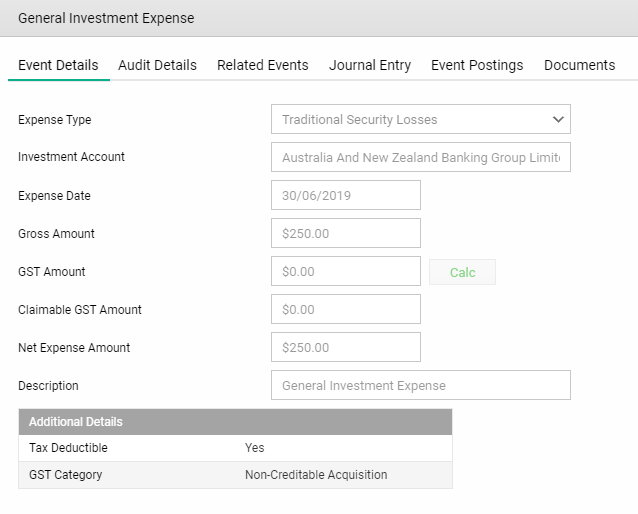 Match the two Business Events
Navigate to the Fund Level > Transactions > Match Transaction
Regenerate the Annual Return
The Annual Return should now have the full $500 deduction claimed at Section C, L1