Issue
I have a distribution that has been received but not yet paid, how do I show this in Class?
Resolution
Navigate to Fund Level > Transactions > Fund Income > Distribution - Cash
To create a distribution receivable, enter 30 June as the accounting date and enter the payment date as the date the cash was received.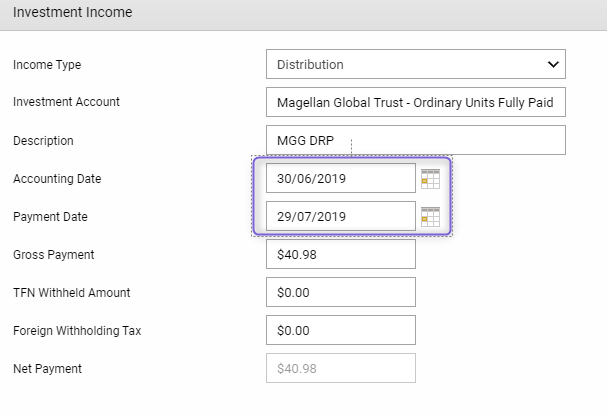 Match this event to the cash received in the next financial year.