Issue
A client receives dividend income with franking credits for some of their shareholdings. Part of this holding is held for less than 45 days prior to the ex-dividend date. Will Class automatically take out franking credits deriving from those shares?
Resolution
Currently, there is no functionality in Class to automate the removal of franking credits for shares held for less than 45 days.
Class recommends generating and reviewing the Investment Income Comparison Report which will highlight the securities that received dividends and were held for less than 45 days before the ex-date. You will then be able to adjust the relevant business events.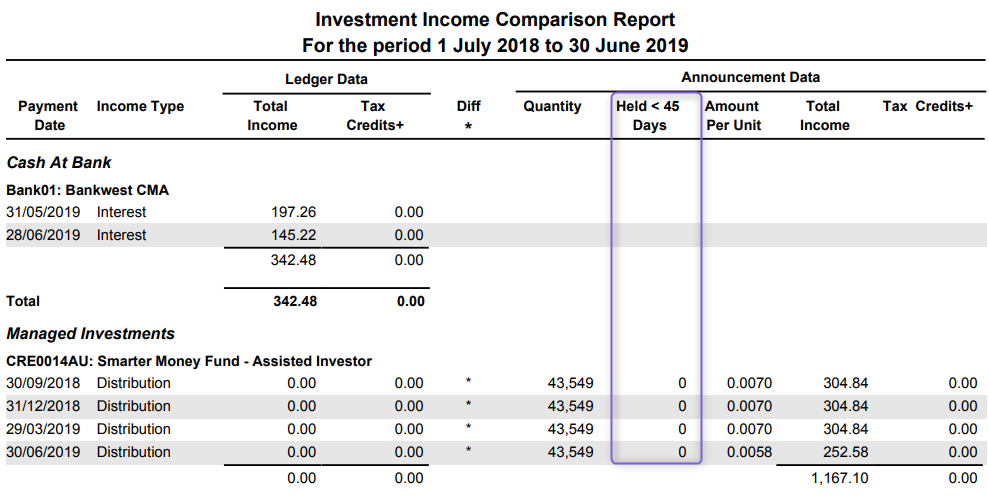 For detailed instructions you can refer to How to process the dividend for shares where the Holding Period does not meet the 45 Day Rule