This article guides you through setting up a Collectible investment.
Navigate to Fund Level > Investments > Collectibles
Enter Code - the code should be unique for the entity.
Enter Description - the name and type of the collectible.
Enter Additional information - These are optional fields to record additional details.


Click Activate to create the account.
Once you have activated the account, the Reporting Categories will be auto-populated.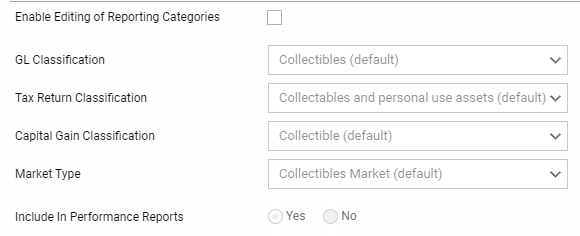 What's Next?
Learn how to process a Collectible acquisition.