In this article, you will learn how to enter an Unlisted Security Disposal.
Navigate to fund level > Transactions > Investment - Buy > Unlisted Security Disposal
Enter the Investment Account
Enter Trade Date from which all contractual rights and obligations cease
Enter Settlement Date at which the transfer of the sold investment is completed
Enter Units sold
Enter Trade Value the amount received on the sale of the asset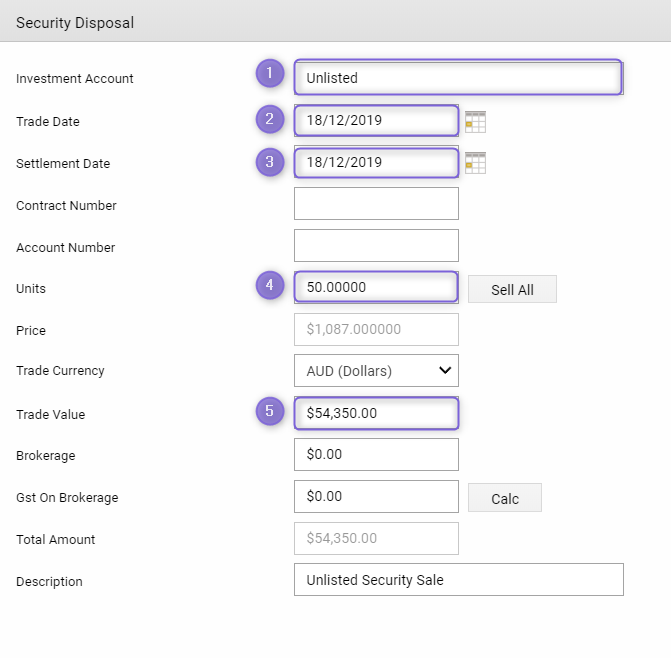 Selling an Unlisted Foreign Security
If the investment you need to sell is foreign the fields will vary once a foreign investment is selected. Please see below.
Navigate to fund level > Transactions > Investment - Sell > Unlisted security disposal
Select the Investment Account asset being sold
Enter Trade Date from which all contractual rights and obligations cease
Enter Settlement Date at which the transfer of sold investment is completed
Enter Units that were acquired
Select the Trade Currency it was traded in
Enter the Trade Value total amount received.
The Exchange Rate and AUD Equivalent will prefill
Option to select Domestic or Foreign broker (default is Domestic)
Enter Brokerage amount if applicable
Enter GST on brokerage if applicable
Enter a Description (the default is Unlisted Security Purchase)