This article will guide you through how to use the Pensions Tab of the Excel Fund Loader. This tab can be used to load up any existing pensions accounts for your SMSF's.
This tab is only applicable for SMSF's.
The name of the pension account. This is a mandatory free text field.
This field is a drop-down to select which member from the member tab you want to set up the pension for.
Pension start date.
Dropdown box for the pension type.
The pension account identifier.

It is important that when you transition a fund from another system or another accountant to Class you use the same identifier that they previously used to report a TBAR record to the ATO.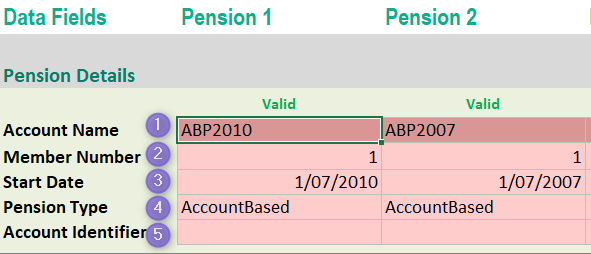 The pension tab by default will only contain 15 pension accounts. If you require additional pension accounts, please raise a support ticket.
What's Next
Review the Beneficiary Tab.