Issue
How do I set up an annuity on Class?
Resolution
Below are examples of some Annuity products which have already been set up on Class.

To set up a new annuity product, follow the steps below:
Navigate to Fund Level > Investments > Investment Account
Create the annuity investment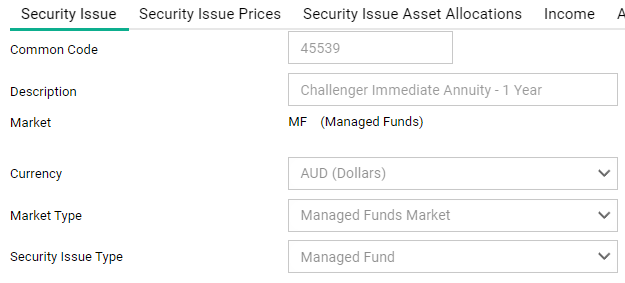 Ensure you select Non-CGT Asset for the Capital Gain Classification as the income derived from the product will be exempt from CGT and used to pay members.