Introduction
In this article, we will guide you through the key fundamentals of Class and how to better manage your education, best practices in your business.
This Article Includes;
Key Learning Modules
The Key learning Modules for Class Fundamentals Course are listed in the below table and what you learn.
You will need to complete the Class Fundamentals Course in order to progress to any other courses within the training centre.
Module Name
What this Module Covers
Introduction to Class

Get an overview of Class
Learn to Manage specific funds and fund data across your business
Explore how to navigate Class with helpful tips and shortcuts
Learn how to get support and helpful information

Class and the processing workflow

How to process transactions in Class
Mechanics of the double-entry accounting system
Different ways to process cash transactions and business events
Transactions to suit different situations and your client's needs
Creating Cash Transactions & Business Events

Processing in Class

Cash Transactions
Business Events
Matching Transactions
Reviewing Matches
Transaction Rules
Class Hierarchy Basics
The Hierarchy in Class works with Funds Level at the top of the hierarchy so this takes precedence over all other levels including Brands, Business and Community level.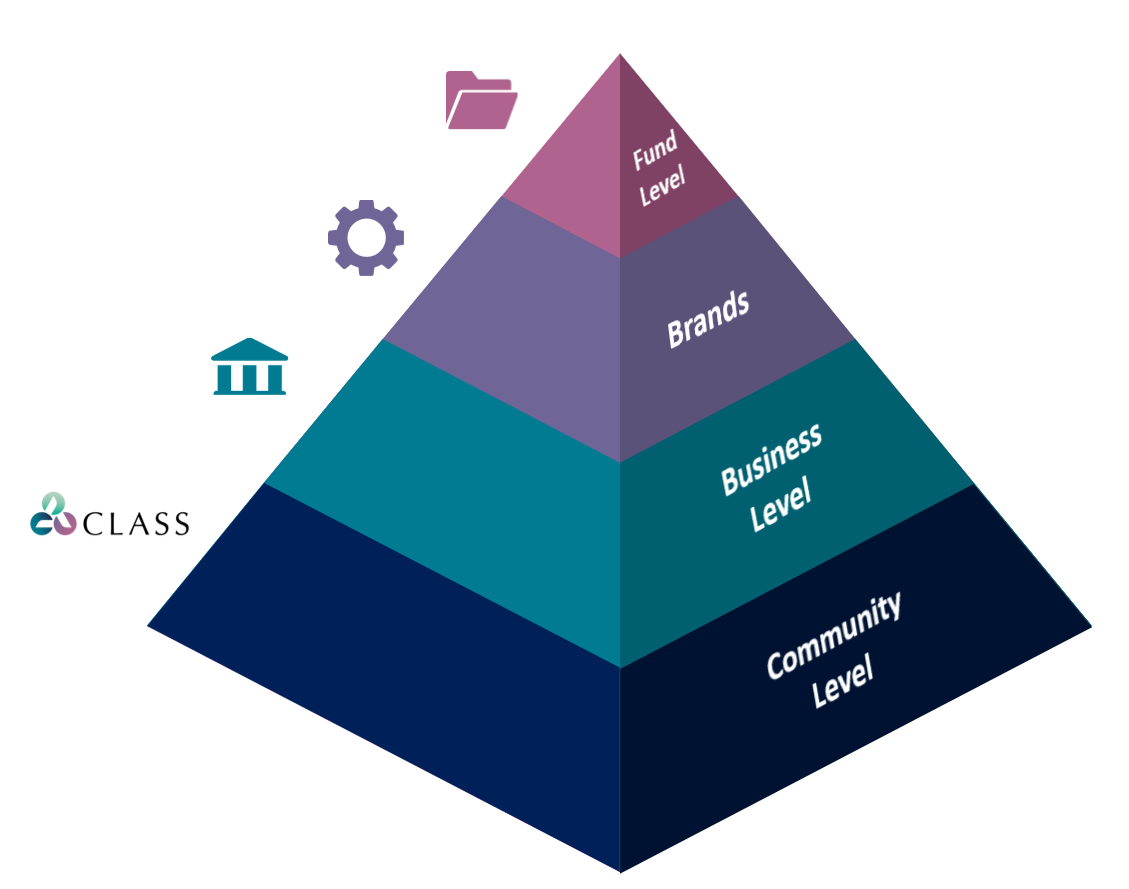 Type
Details
Community Level

Community Level includes information that is pushed out to all Class users.

It might include Auto Transaction Rules for interest and bank fees on some banks as well as prices, asset allocation and income events for listed securities.

"The Community Level is essentially information pushed out to all Class users"

Business Level

The Business Level includes anything that is specific to your practice.

It might include business settings which will apply to all your entities or contacts like a Tax Agent that you set as a default for all your entities.

"The Business Level is essentially your Business/Firm"

Brands

Brands allow you to separate certain things like settings, within a business. Every business on Class has at least one brand many don't set up more than the one default.

It might be used by a large national firm with different offices that wants to restrict access to a group of funds and have different default contact and settings for their group of entities.

"The Brands are there to assist in separating Tax Accountants/Firm Locations (not often used in smaller firms)"

Fund Level

Fund level includes anything specific to the fund or entity.

It might be used to override a setting as the default parcel match method chosen at the business level or to update a contact or create an unlisted security that is not widely held.

"The Fund level is your Client this will be the SMSF, Trust or Portfolio entity"
Key Learning Articles
Links to recommended articles for this section
| Article | What's in this article |
| --- | --- |
| | This article explains top level menus, introduces shortcuts to assist you in quick access to where you need to be. |
| Fund Level Menus | The article explains the different entity level menus, including Trust & Portfolio not just SMSF. |
| | This article gives you an understanding of how to find help in the Class application and the main functions of our Help Centre. |
| | In this section we have key articles to give guidance around Class's Navigation Features, most of these are covered in the Fundamentals Module |
More Resources
Best Practices: Learn More about Best Practice by reviewing the Best Practice Processing article.
Download: Download this Best Practice Checklist How to Process a Fund.pdf
Webinar: We don't currently have a Webinar relating to reports but check out what other webinars we have at https://training.class.com.au/webinars/
What's Next?
Check out the next step 2 - Understanding Contacts & Business Set Up to learn about what Business Contacts, Users and Settings and how best to manage them.