In this article, you will learn how to set up a brand new entity in Class using the New Fund functionality.
This approach should only be used if you are loading a new trust or portfolio that does not yet have any assets or opening positions (i.e. it is a brand new entity and has not yet had a set of financials completed). If your entity has an opening position it is recommended that you provide the data to our transitions team to load this for you.
See the Loading Existing Entities to Class article for further details on this.
If you are attempting to load a brand new SMSF, you should use the New Fund Wizard.
If you are trying to load an existing entity (with opening balances) yourself, you should use the Excel Fund Loader.
Navigate to Business Level > Business > New Fund
Select a Brand

Enter Fund Start Date (Date the entity commenced)
Enter Fund Code (shortened identifier for the entity)
Enter the Name of the entity
Select the Type of Entity
Enter any other applicable data (if available)
Click Activate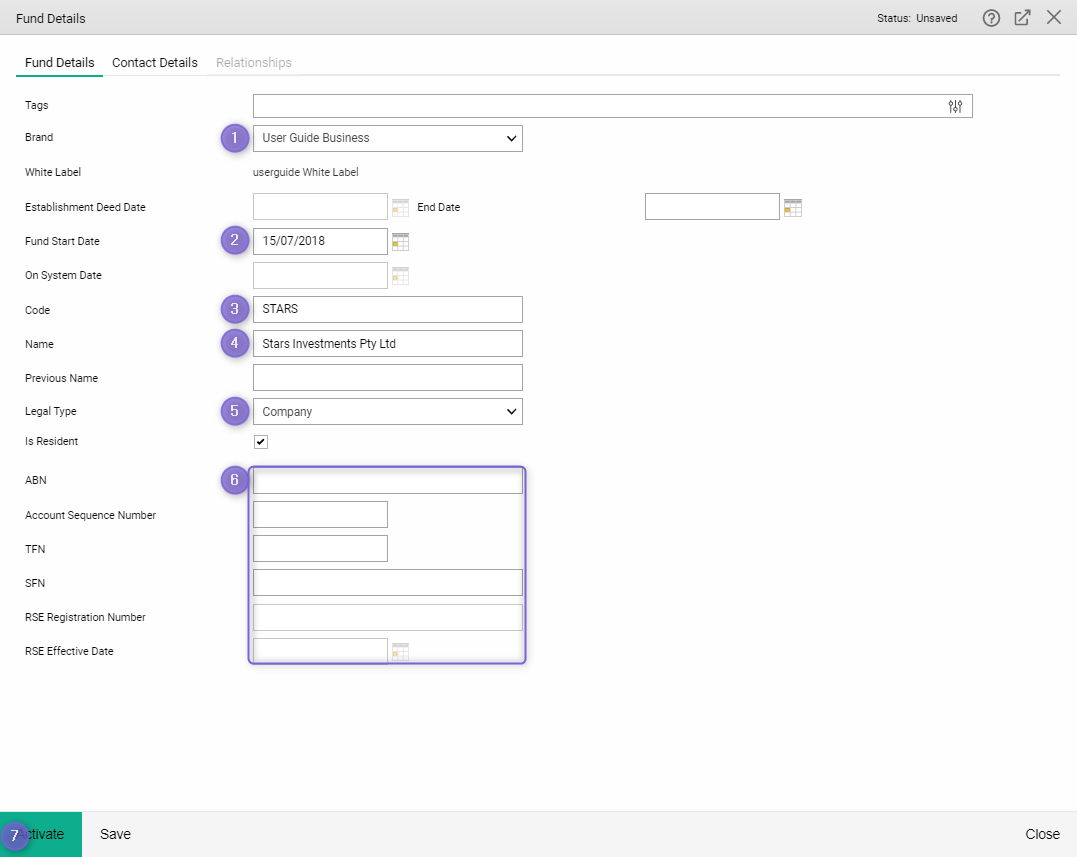 What's Next?
Once the basic details of the entity have been created, you will need to:
Add any investments held by the entity including bank accounts, property, unlisted assets, listed assets, term deposits & foreign investments.
Set up and data feed references.
Set up beneficiaries (for Trust entity only).