Issue
In this unit trust, there are Class A Units and Class B Units. How do I treat these different classes of units?
Solution
Add them as different beneficiaries
Navigate to Fund Level > Beneficiaries > Add New Beneficiary
Select either Person or Organisation
Create new beneficiary - individual or corporate

For individual Beneficiary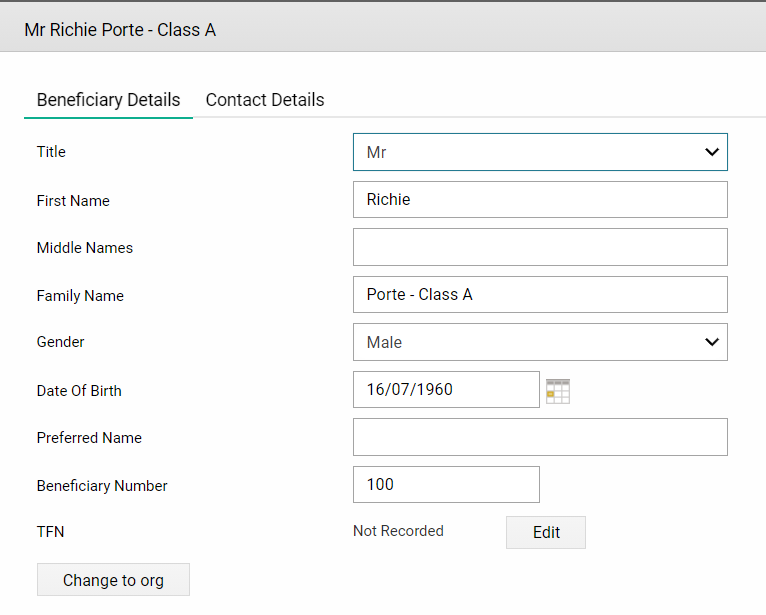 For corporate beneficiary



Ensure the Individual Trustee or Director of the Corporate Trustee has been set up separately in the Fund Structure screen, so the minute will show the correct name. Refer to the below screenshot as an example.