Issue
When validating an annual return, there is a series of validation errors with the same content:
Total assets do not equal total liabilities.
Cause
This is usually caused by a negative asset or liability on the Statement of Financial Position.
The most common cause is due to an LRBA account not being linked to the property holding account. Hence its balance shows as negative in the "Cash and Term Deposits" field.
Example: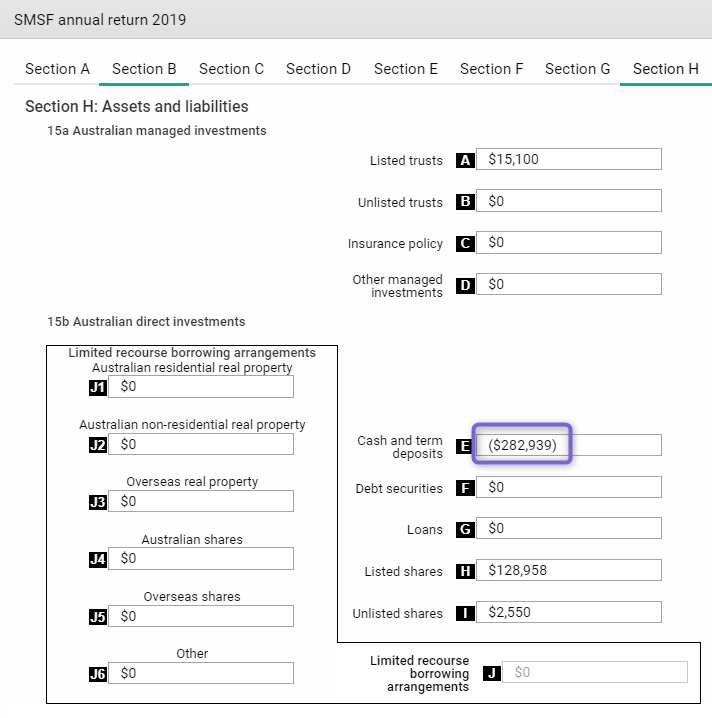 The ATO Annual Return form only reads the numerical values therefore the minus "-" is not read. This results in the amount increasing instead of decreasing the total, therefore total assets will not equal the total liabilities.
Resolution
In this example, to fix the issue, refer to our User Guide for more information on Limited Recourse Borrowing Arrangements (LRBA) Set-Up.
For the relevant Financial Year:
Update the LRBA account
Re-process the period update
Re-process the tax finalisation