In this article you will learn how to enter a Foreign Listed Security Acquisition.
Navigate to fund level > Transactions > Investment - Buy > Listed Security Acquisition
Select Investment Account the relevant listed security account
Select 'Create Investment Account'




Enter Security Issue Code
Select 'Yes' to include foreign markets
Select the correct investment from the list (ensure to refer to the correct 'Market' code)


Daily Pricing for Foreign Listed Securities
The following details at what time the daily prices for foreign listed securities are taken and the equivalent time in Australian Eastern Standard Time (AEST).
The daily closing market price for each supported Foreign Exchange is loaded into Class at 23:30 (AEST)
The closing times for each supported exchange is as follows: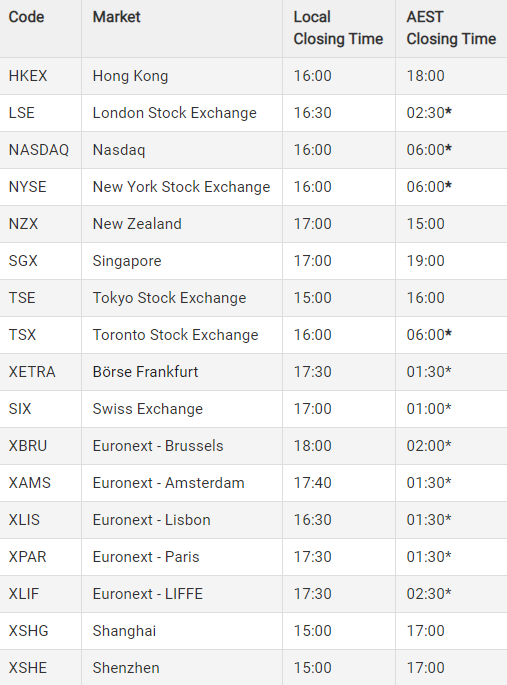 *This is the following business day.
For example, if you look at the Market price of Apple Inc (AAPL) in Class on 26 March 2015, the price displayed will be price that was loaded at 23:30 on 25 March 2015 which would have been the price at the close of business on the NASDAQ exchange at 16:00 24 March 2015 (6:00 25 March 2015 AEST).
What's Next?
We will now guide you to Generate Income announcements for your listed foreign securities.
Learn more about Foreign Markets Supported and Foreign Currencies Supported