This article will explain how to process a foreign expense in Class.
This expense type should only be used when applying an expense which occurred in a foreign currency. A foreign bank account's bank fees or a foreign property's investment expenses are examples of such applications.
Navigate to Fund Level > Transactions > Fund Expenses > Foreign Expense
Enter Expense Type from the drop-down menu
Select Holding Account the investment account for which the expense is incurred
Enter Expense Date the expense was incurred
Enter Payment Date the expense was paid
Select Trade Currency the foreign currency the expense occurred in
Enter Trade Value the total amount of the expense
Enter Description of the expense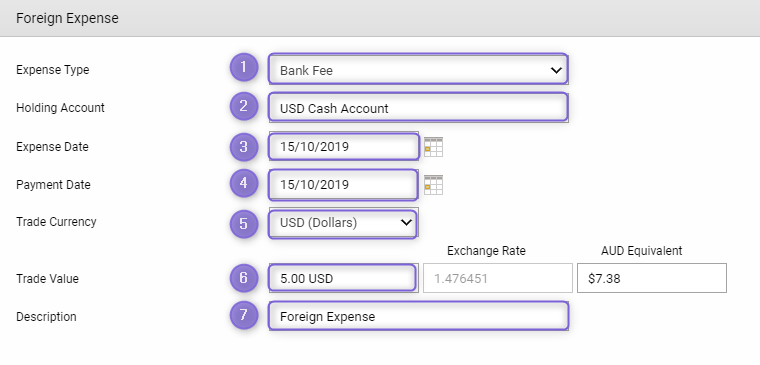 What's Next?
Learn more about Foreign Accounts and how to process Foreign Income