Issue
The "capital losses carried forward to later income years" in the CGT schedule are not being picked up in the printed version.
The screenshots below are an example of this issue.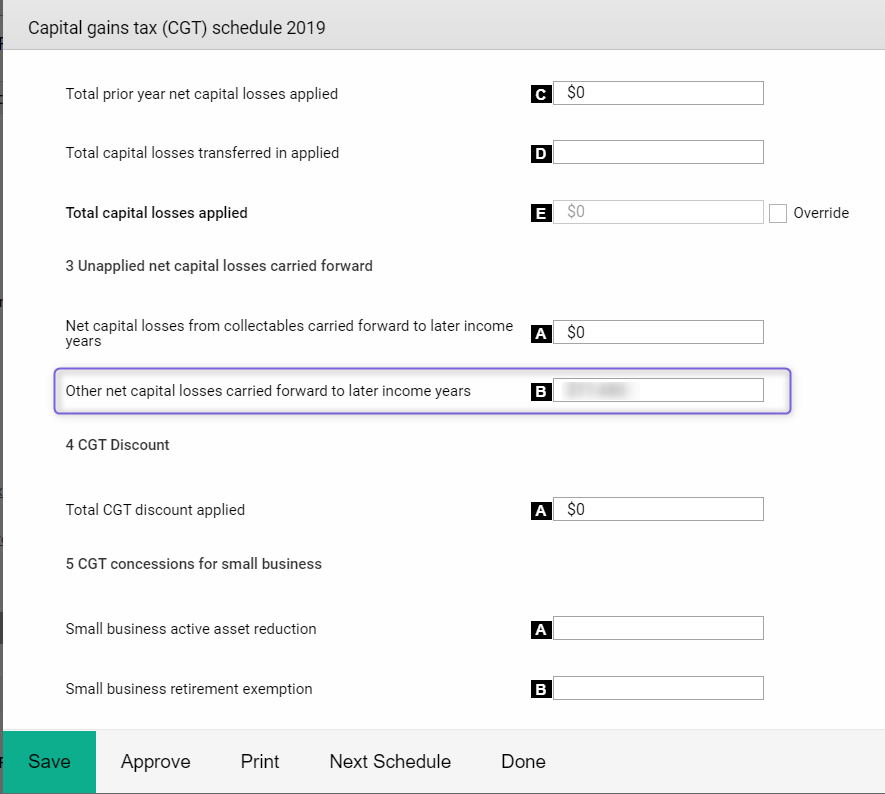 Cause
The fund is deemed segregated for the whole financial year. All Capital Gain and Loss incurred in the financial year will be disregarded.
Therefore, when printing the CGT schedule in a PDF report, the amount of capital losses carried forward will be shown as blank in the printed version.
Capital losses carried forward from prior years (before the fund enters into full pension phase) are still in the Loss schedule, this should confirm the correct amount to be carried forward.