Issue
The Period Update processes and displays a warning message regarding a negative member account balance during the year.
Cause
Generally, the issue is caused by the funds going out of a member's account, which exhausts the member's balance, and later on funds come back into the member's account.
Resolution
To identify which transaction caused the negative member balance, you can review the member balance movements via Account Postings. Once the transaction is identified you can take the appropriate actions to correct this issue.
Navigate to Fund Level > Reports > Account Postings
Review the Member Entitlement Accounts section
Click on the "Details" button to view more information about the transaction/business event
Example: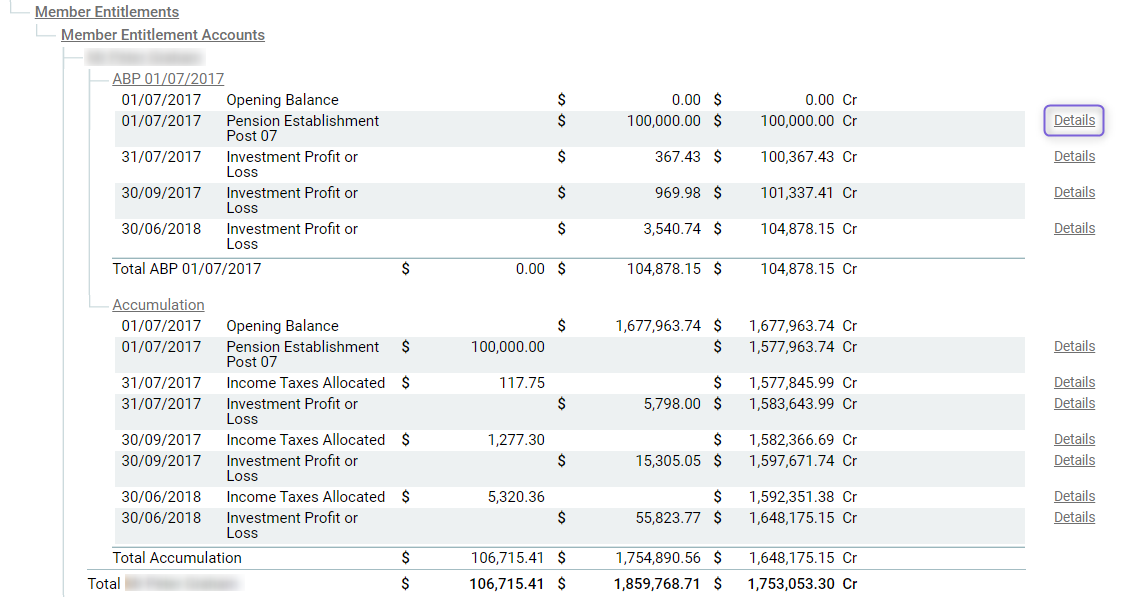 If there is a business event in the debit side which makes the member account go into negative, and on the same day, a business event in the credit side which makes the member account go $0 or positive, then it will not trigger the warning message when running the Period Update. This is a display issue we are already aware of.