Issue
How do I treat the demerger dividend from the demerger of Coles (COL) from Wesfarmers (WES)?
Resolution
There is no requirement to process any business events.
As per Class Ruling 2018/59 paragraph 81, this dividend is a demerger dividend which is non-cash, non-assessable, non-exempted income. This will only affect the cost base of the COL investment, which has been taken into consideration in the corporate action.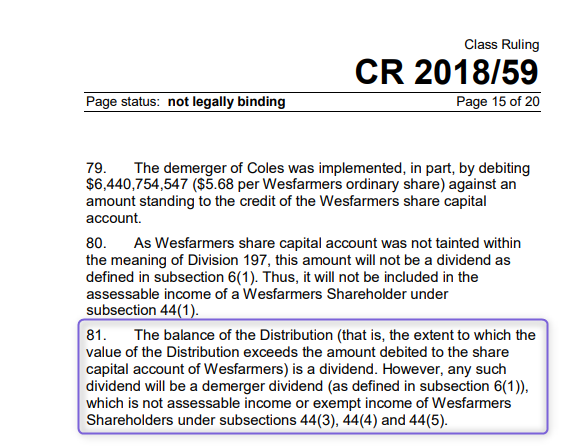 For more information on this Corporate Action you can refer to our knowledge article, 28 November 2018 Demerger of Coles (COL) from Wesfarmers (WES)