Issue
ELS validation errors occur when preparing an Annual Return for lodgment. How to troubleshoot the common errors.
This article is only relevant to Financial Year 2016 and prior.
Cause
Validation errors occur once you have completed the Annual Return (see Lodging an Annual Return) and clicked on the Validate button at the bottom of the Annual Return Summary screen.
If an item was missed or information has been entered incorrectly a list of validation errors will be shown.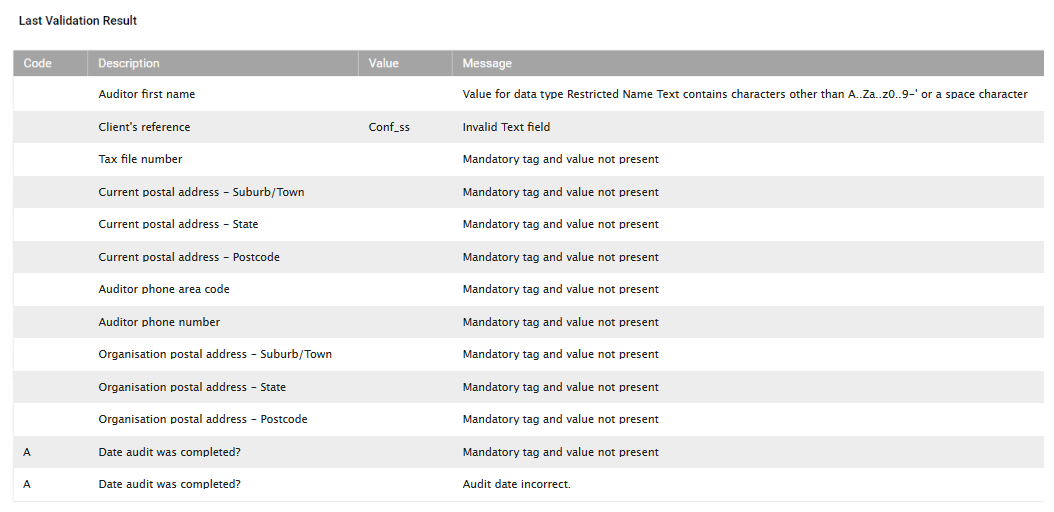 The message on the right hand side can give you information about what you need to do for the return to pass validation.
If this message does not provide enough information hover the mouse over the description field and this will then display more information on the validation error.