Question:
I want to access the Help Centre to search for articles, how do I do this?
Answer
Accessing the Help Centre
The Help Centre can be accessed at the Business and Fund Level.
Click on the question mark in the top right hand of you screen
Click "Help Using Class"
Artificial Intelligence (AI) Help Assistant appears and suggests 3 articles which may answer your question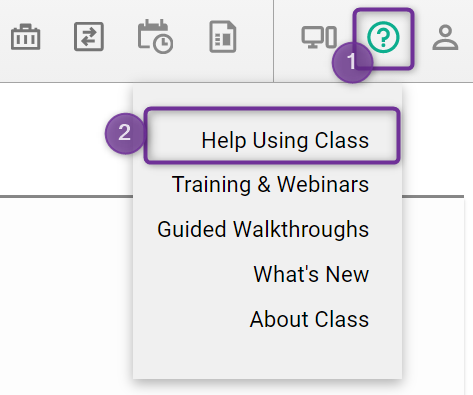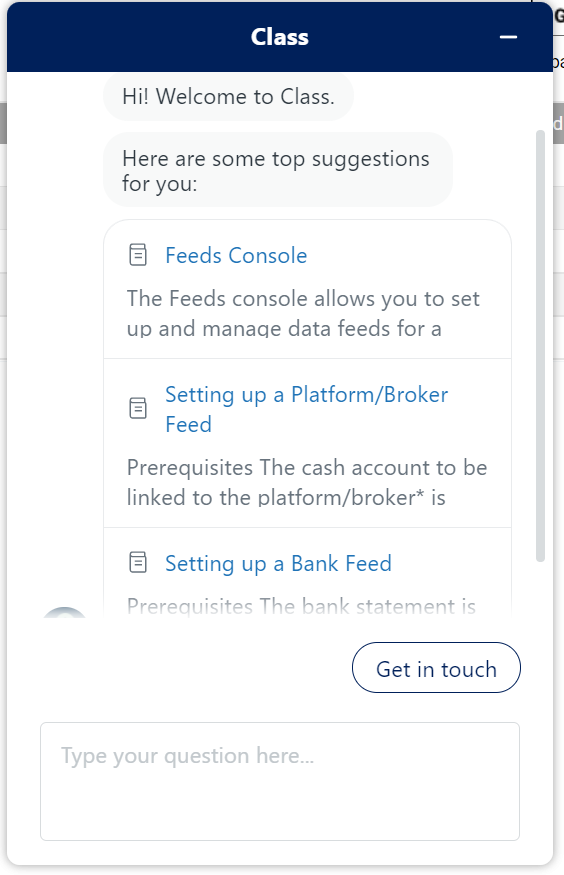 Navigating to the Help Centre
Click on the article
Expand the view by clicking
The article will display in the Help Centre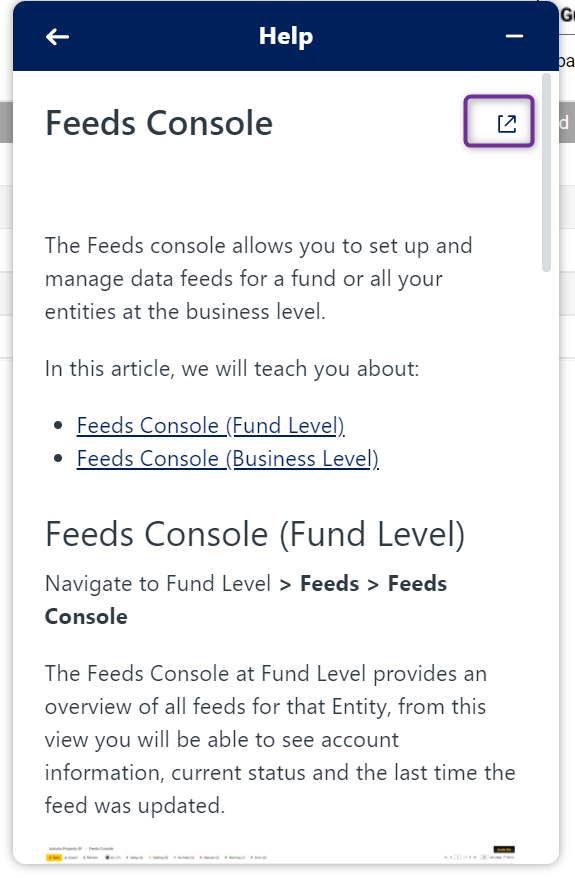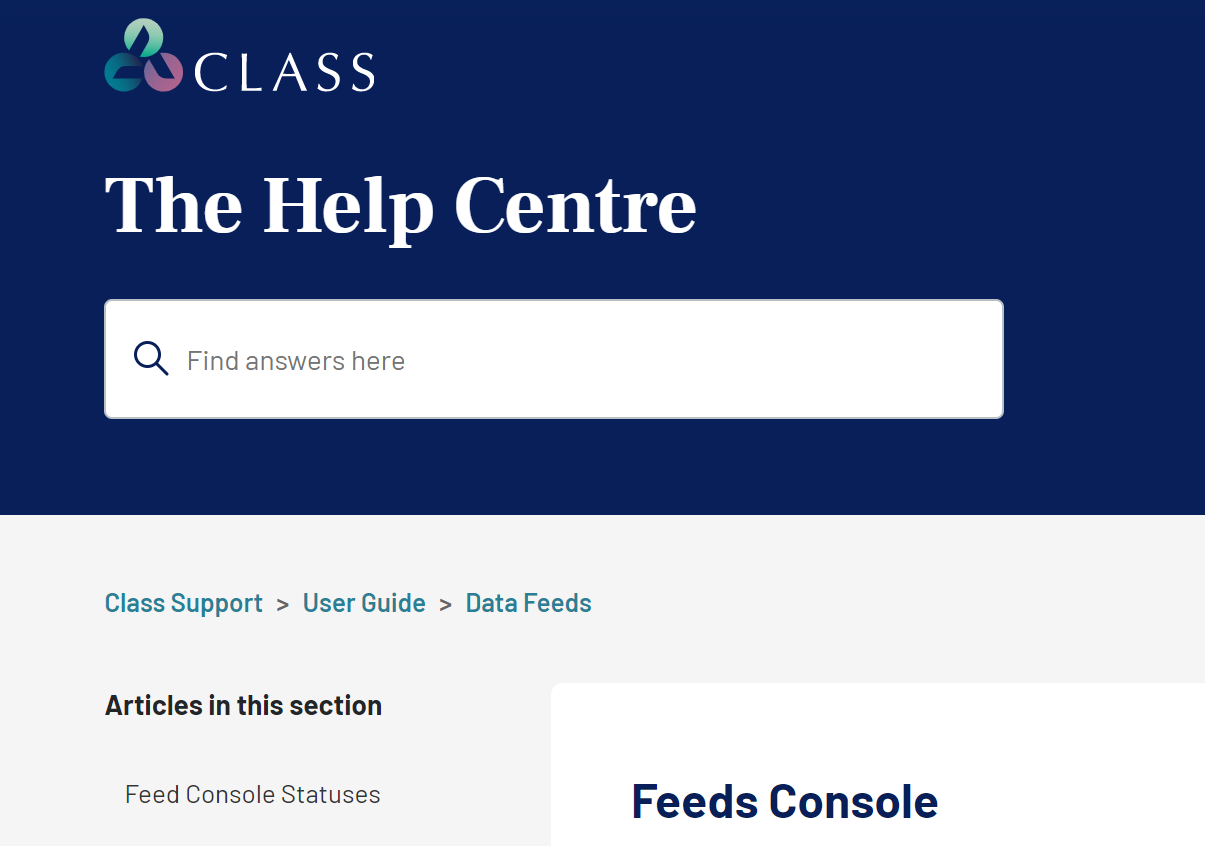 You can also add the Help Centre to your browser's bookmarks.