What data does Class receive?
Class receives electronic data feeds directly from 220 banks, Stockbrokers and wraps as well as foreign markets, currencies and employer contributions. The feeds are received without manual intervention.
You can link these feeds directly to your fund or portfolio. Once the feed is authorised and activated, the data will automatically download overnight.
Data Provider
What Class received
Cash

daily transactions
account balances (daily or as it changes)
transactions for term deposits and loan accounts (selected providers only)

Stockbroking

share purchase and sale data
shareholding balances (daily or as it changes)
other shareholding adjustments such as DRP's, where available

Wrap accounts and platforms

cash transaction and balances
purchases and sales for listed securities, managed funds and term deposits
holding adjustments and balances
income transactions (e.g. dividends, distributions, interest)

Market

market prices and corporate actions for listed securities from the ASX
managed fund data from IRESS
exchange rates (based on RBA rates) and foreign listed stocks from one of the leading market and financial data suppliers

SMSF Dataflow

Employer contributions for funds using the default Electronic Service Address (ESA)
Who can authorise the commencement of a data feed?
Account Holder Authority (Client)
This is given at the client level. These authorities require all trustees to sign and return the data feed form to their accountant/adviser who scans the sign form and uploads a copy in Class.
The accountant then follows the authority process to authorise the sharing of data with Class.
For example, a client has one or more products and may have multiple accounts within the product. In this case, all the accounts for each product would be available in the Class transaction downloads.
Below is a flow diagram of the account holder authority process: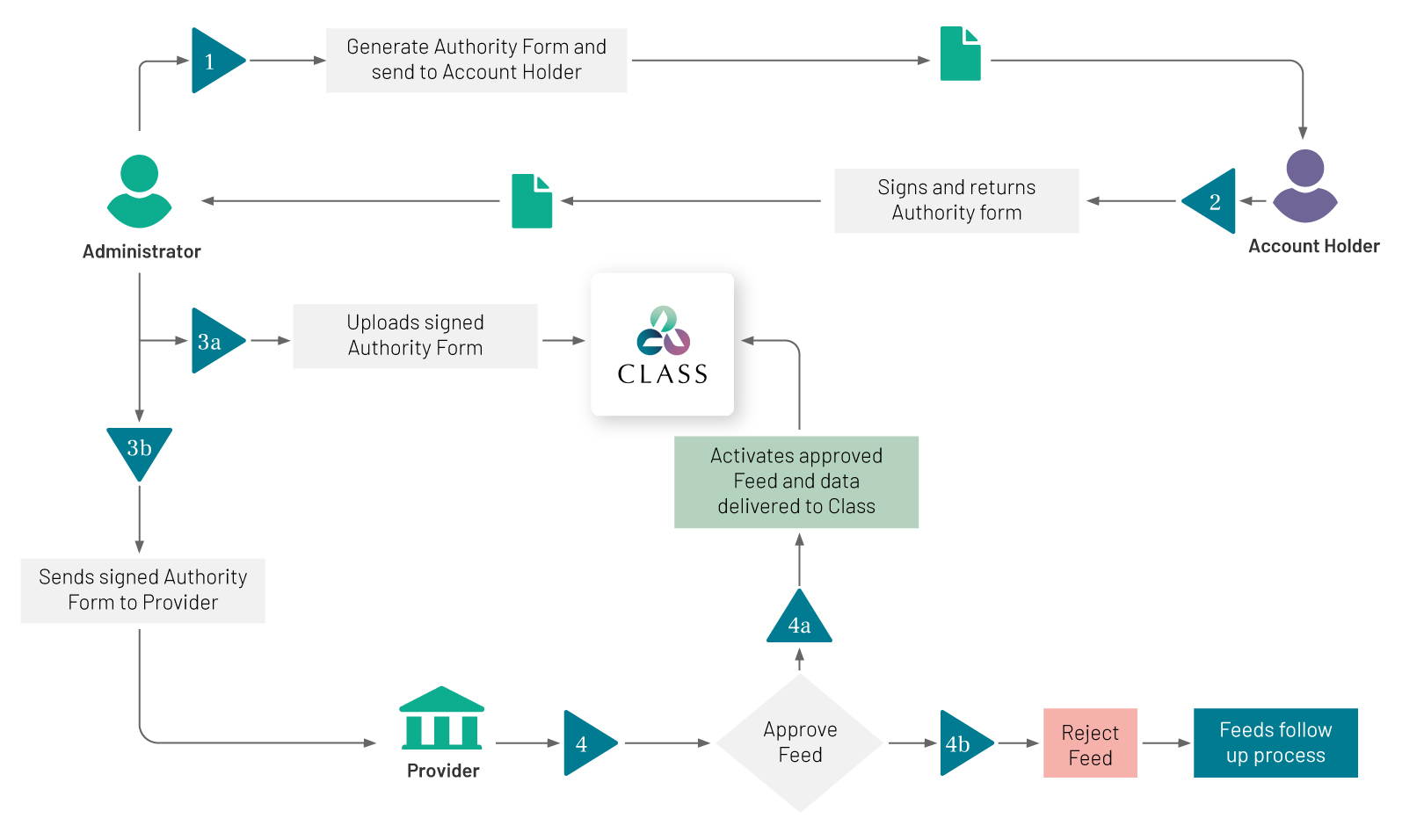 Third Party Authority (Adviser)
This is given at the adviser/dealer group level. For example, an adviser is registered with an institution and advises on all their clients' wrap accounts for that institution. In this case, all the accounts grouped under that adviser number would be available in Class transaction downloads.
The adviser sends the request to the institution to grant Class authority to download their clients' data. This authority may cover a single product or multiple products from that institution. Once the Adviser provides their credentials or signs a form all accounts that are under that adviser can be set up without the need for trustees to sign the form.
Before you begin you must ensure each adviser for whom data will be downloaded has been set up in your Class business to receive the data feeds. The adviser does not need to work in your organisation however they must give you permission to be able to use this activation type. Client data sent for unregistered advisers will not be loaded into Class.
Below is a flow diagram of the third party authority process: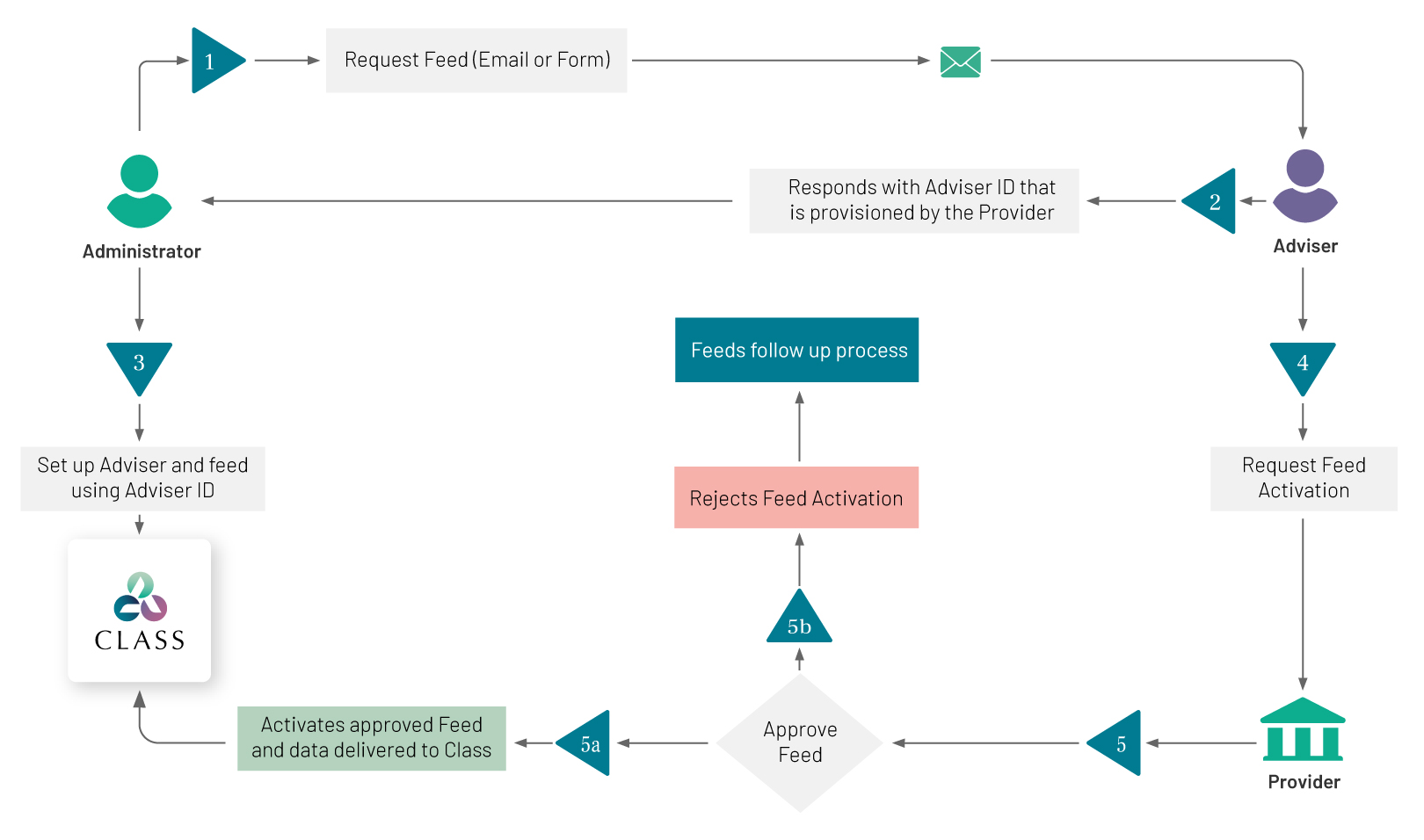 Adviser Credentials: Adviser credentials are a type of adviser ID, which differs between each provider. It could be an email address, adviser code, account code, adviser name, adviser number and/or password. These credentials are entered in Class against the adviser's contact under Business Contacts under the 'Authorities' tab using the specified adviser code format.