Welcome to the November edition of Class FAQs.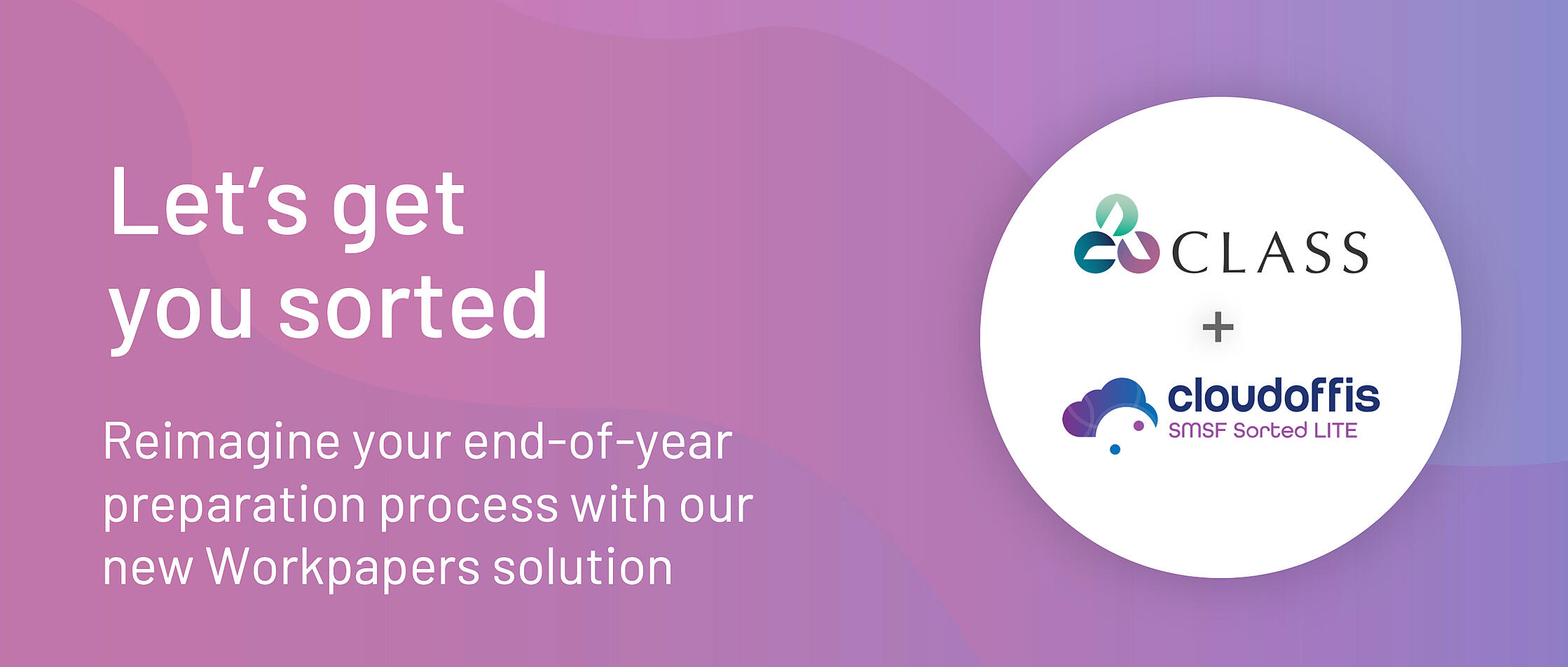 We are excited to announce that we've partnered with Cloudoffis to offer you an innovative Workpapers solution fully integrated into your Class ecosystem, for free.
Watch this video to learn how easy it is to use this function and save time!
A detailed help centre instruction is also available through this link.
Sign up to activate Class Workpapers for free
Director Identification Regime
As part of the 2020 Budget Digital Business Plan, the government announced the full implementation of the Modernising Business Registers (MBR) program. For more details, please click on this link.
Company directors need to verify their identity as part of a new director identification number (director ID) requirement. When you must apply depends on when you were appointed as a director:
Existing directors have until 30 November 2022 to apply.
New directors appointed between 1 November 2021 and 4 April 2022 must apply within 28 days of their appointment.
From 5 April 2022, intending directors must apply before being appointed.
Here is a link to Class' FAQs on Director Identification Number Regime
Electronic Signatures now LIVE on Class
Are you struggling with paper-based contracts, postal delays and waiting times? Now is the time to transform how you prepare, sign and manage them.
To join our eSignature pilot please sign up here. The pilot is completely free until 31 January 2022.
If you are already part of the pilot program, the following articles are useful in guiding you through the new function.
eSignatures Webinar on 3 November 2021, 2 pm- Register here
Sign up for free E-Signatures pilot
Processing Property Transactions
Buy, sell, valuation, LRBA, Depreciation Worksheet for a property are well-designed easy to use features on Class. Here are some articles you may find helpful.
To view the FAQ newsletters from previous months, please click here.

Feel free to contact us via Live Chat, via email (Support@class.com.au) or call us on 1300 851 057.